Property Search
Properties
Showing 1-10 of 107 properties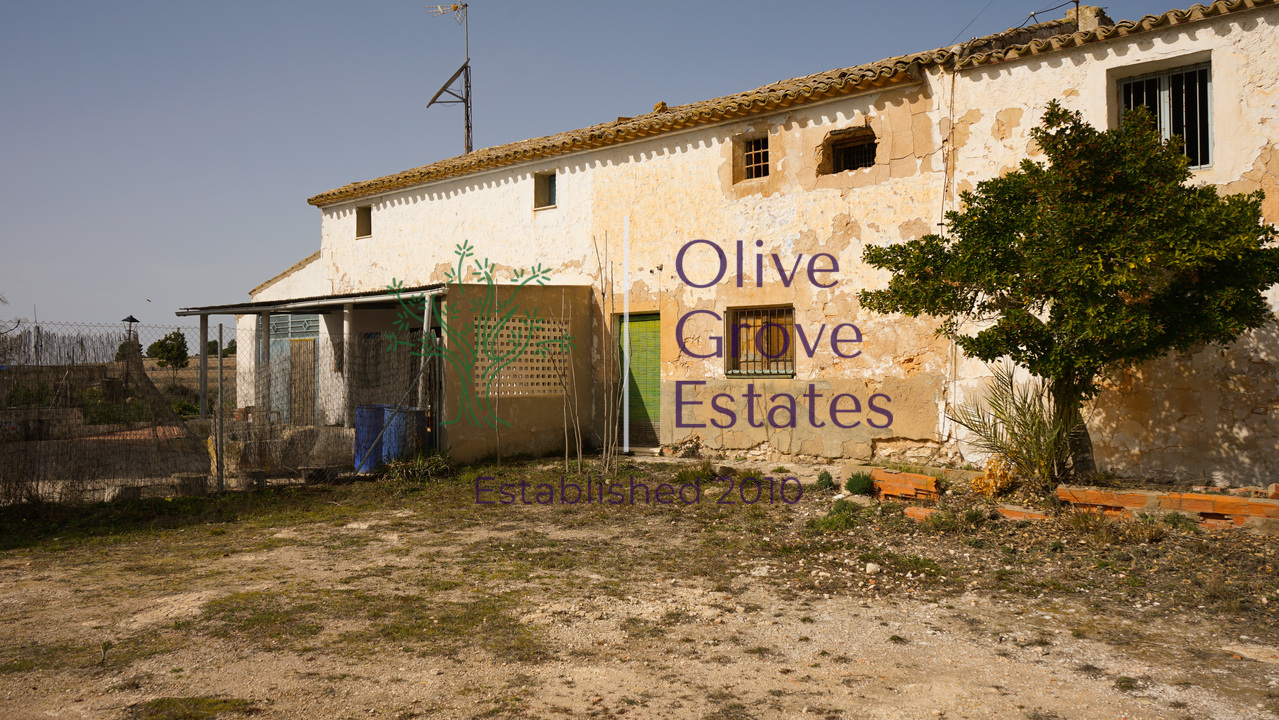 €279,995
Finca for sale
Discover your own expansive piece of land in Yecla with this extraordinary Finca. Boasting an impressive size of 385,375 square meters, this property provides ample space for your farming dreams to come true. The 206-square-meter house accompanying the land is ready for renovation, and a convenient 20-square-meter garage is at your disposal. But that's not all – the purchase also includes an additional 539,577 square meters of undivided half woodland, offering a perfect blend of picturesque pine forest and fertile agricultural land. Take in the breathtaking views of the valley and the charming town of Yecla from this remarkable vantage point. What's more, this Finca is part of a family-owned estate, with two other properties adjoining it, owned by different family members. Embrace the sense of community and shared resources that come with this unique opportunity.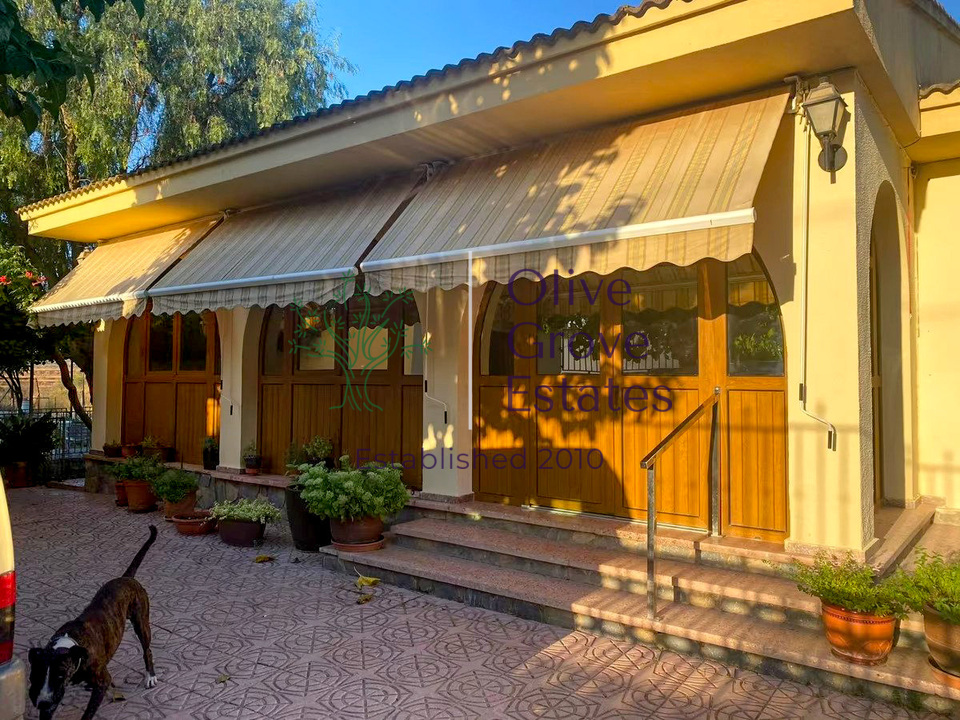 €192,995
Villa for sale
This charming, independent villa in Sax offers a comfortable living space with four bedrooms, and a full bathroom, an outdoor toilet, and a well-equipped kitchen. The villa also features a pool, and a spacious garage for three vehicles. Situated on a 1,215 m² plot, the villa provides easy access and includes an irrigation water well, making it suitable for farming. The town of Sax itself offers attractions like Sax Castle, the Sax Museum, the Natural Park of Sierra de Salinas for outdoor activities, local gastronomy, and lively festivals. It's an ideal property to enjoy a peaceful life surrounded by nature while being close to town.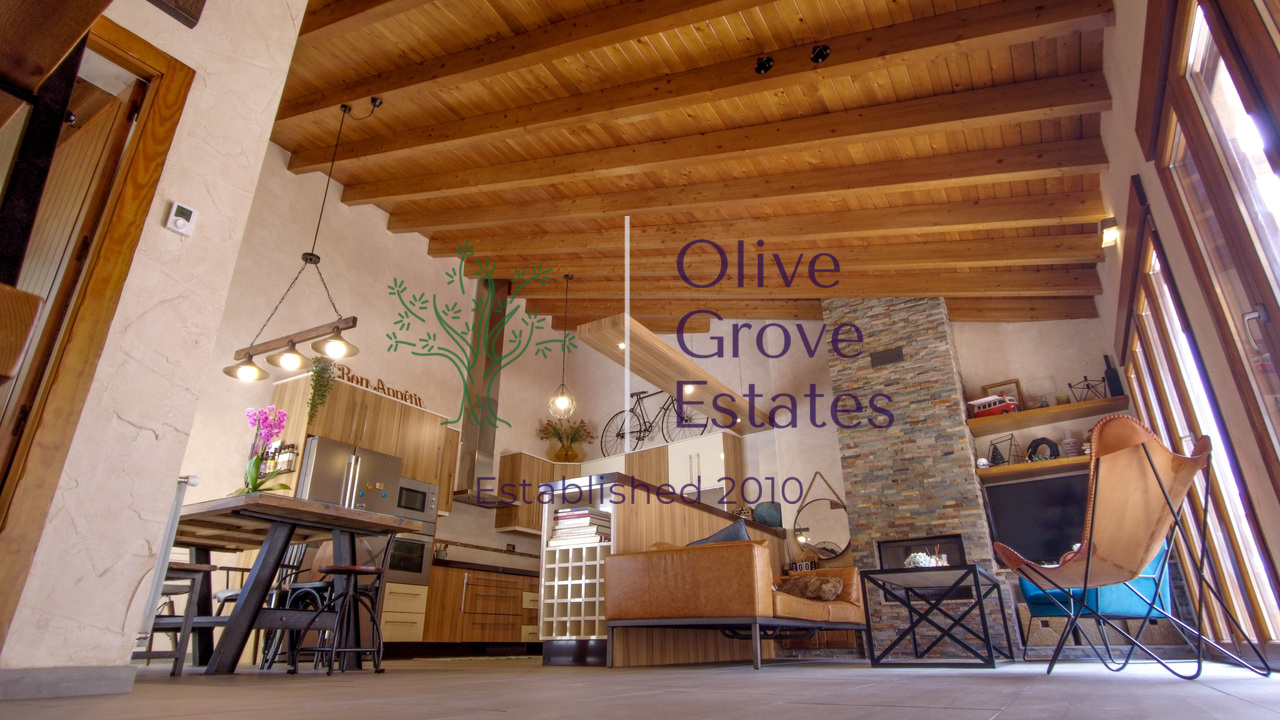 Featured Property
Central Duplex - Sax, Alicante
€194,995
Town house for sale
This centrally located two-storey house in Sax offers exceptional quality and design. Rebuilt in 2015 with high-end materials and artistically designed, it provides a remarkable living experience. The property features a spacious terrace with breathtaking castle views. With four bedrooms, including an office and multipurpose room, the house offers ample space for comfortable living. It includes three bathrooms, centralized natural gas and air conditioning, a cozy fireplace, and a dedicated laundry room with a patio. Upstairs, the house boasts a charming loft-style ambiance with solid wood beams and doors. The covered roof terrace, accessible from two rooms, offers stunning views. The house is equipped with an intercom system, electric blinds, and a modern kitchen with a vaulted ceiling and hidden built-in storage. The location is advantageous, with walking distance to shops, bars, restaurants, a health center, and banks. The motorway is conveniently close, Elda Hospital is a short 10-minute drive away, and Alicante's beautiful beaches are within a 30-minute drive.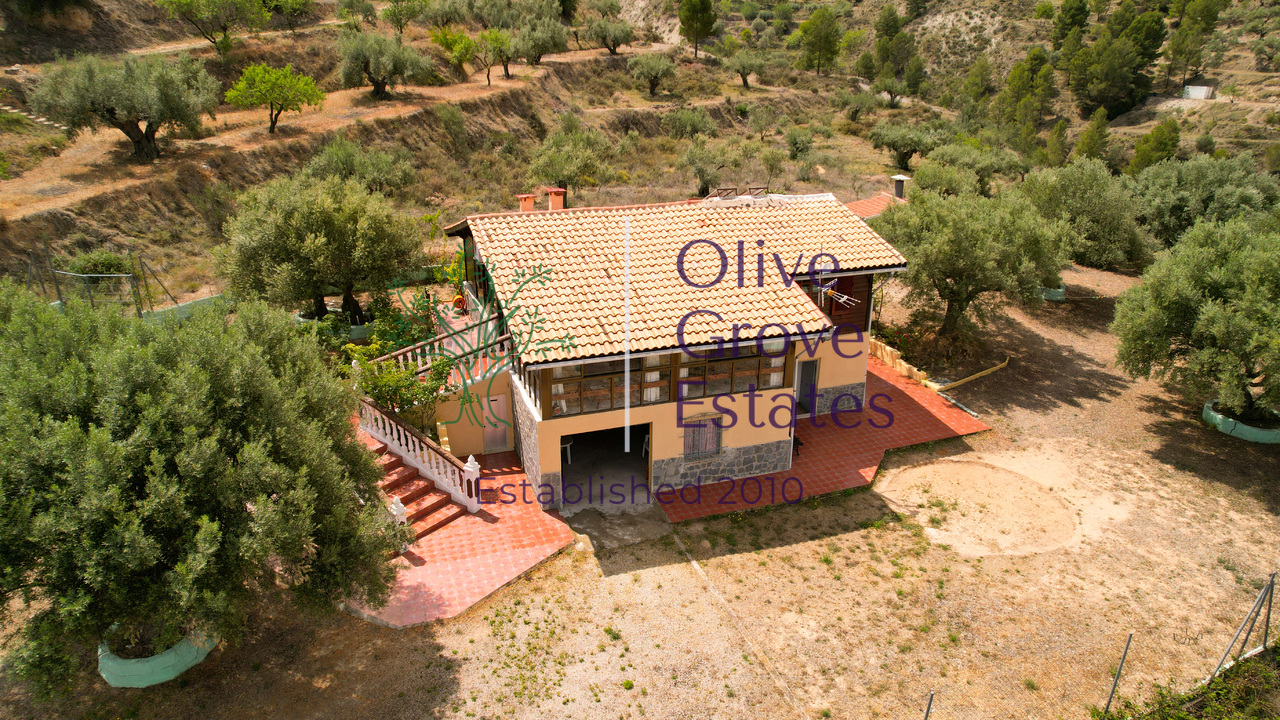 €189,995
Chalet for sale
Spacious chalet in Alcoy, Alicante, with 5 bedrooms, 3 bathrooms, and an L-shaped conservatory. The property includes a large fitted kitchen diner, separate dining room, and air-conditioning for year-round comfort. The under-build features 2 bedrooms and a new bathroom, suitable for holiday rentals or guest accommodation. Fully furnished, it also offers a triple garage, patios, and a fenced exterior. Additional features include a chicken coop, fruit trees, an outdoor kitchen with plumbing, and connections to mains electricity, solar power, water, and gas. Internet and telephone line are available, and it's conveniently located near the motorway.
Apartment - Montealegre del Castillo
€59,995
Apartment / flat for sale
This spacious and versatile apartment in Montealegre del Castillo, Albacete presents a unique opportunity for buyers. Located near the charming Plaza de Sinforiano Montes Sánchez, the property features a private entrance and can be accessed via a single flight of stairs. With four generously-sized bedrooms and one bathroom, there is ample space for families or those in need of extra room. The layout allows for potential modifications to create additional bedrooms or customize the existing space according to personal preferences. While the majority of the flat is well-finished, the back part of the property requires finishing touches on the exposed brickwork, which can easily be done to add character and personalization. Additionally, the covered outdoor terrace overlooks the courtyard, providing a delightful area for relaxation or entertaining guests. In summary, this apartment offers a versatile living space with customization potential, allowing the new owner to shape it into their dream home.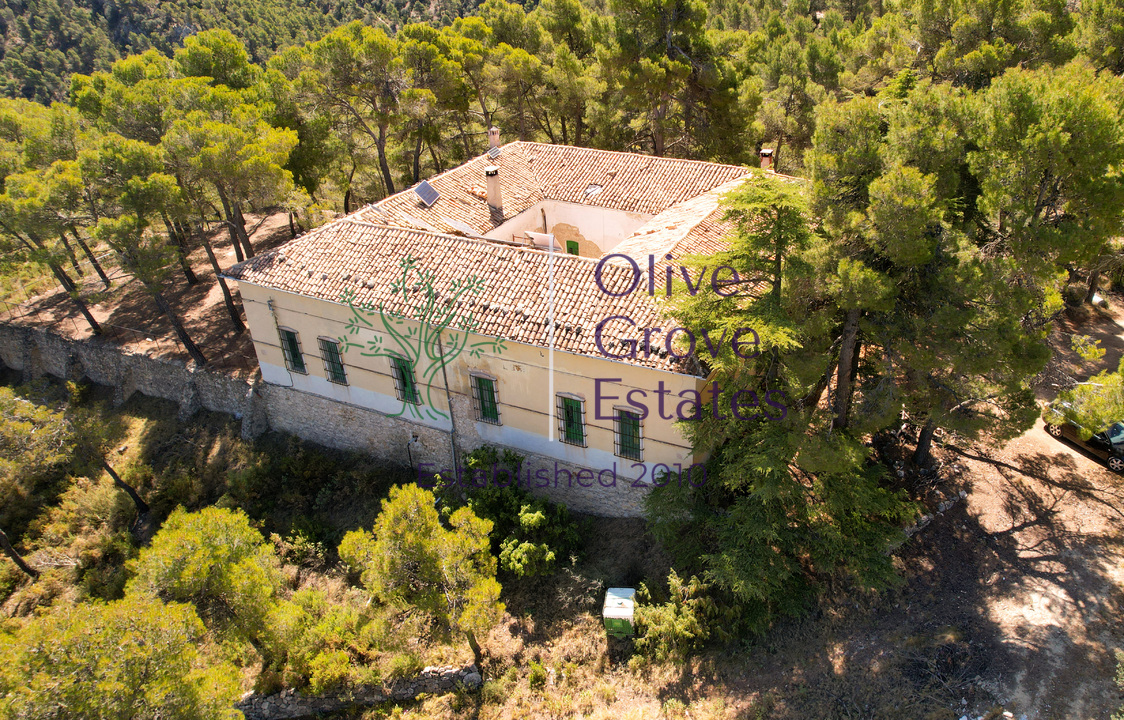 Featured Property
Large Country House - Alcoy, Alicante
€449,995
Country house for sale
This country house is located in the Font Rotja Natural Park, offering stunning views of the surrounding landscape filled with lush greenery. The spacious single-story building includes 7 bedrooms, 2 bathrooms, a fully-equipped kitchen, a dining room with a fireplace, a living room with a fireplace, and an interior patio with a cistern and pool. There's also a 150 square meters garage and warehouse for farm implements. The property is conveniently located 15 minutes from Alcoy and 40 minutes from Alicante.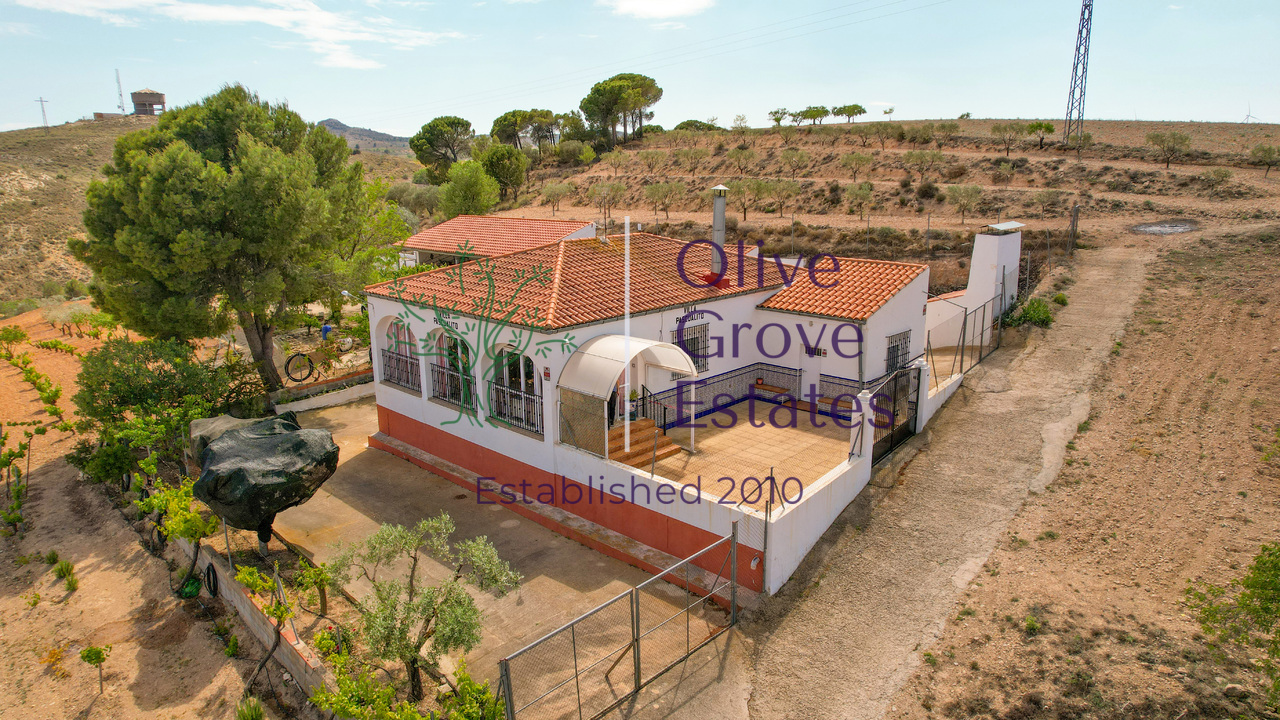 Featured Property
Villa - Montealegre del Castillo
€209,995
Villa for sale
The 117 m² property comprises a spacious living room with a fireplace, three cozy bedrooms, two modern bathrooms, and a fully equipped kitchen with a pantry. The property also offers a closed interior garage and a lovely outdoor space featuring a barbecue and glazed gazebo, a 10 X 6 meter fenced pool with a canvas cover and purifier, and an exterior porch that can hold up to four vehicles with an exterior bathroom. The land surrounding the chalet spans 8291 square meters, including 5839 square meters of fenced area where the house is situated, filled with fruit trees, olive trees, and grape vines. Montealegre del Castillo provides plenty of activities, such as delving into the town's rich cultural heritage, hiking, cycling, and visiting the nearby golf course.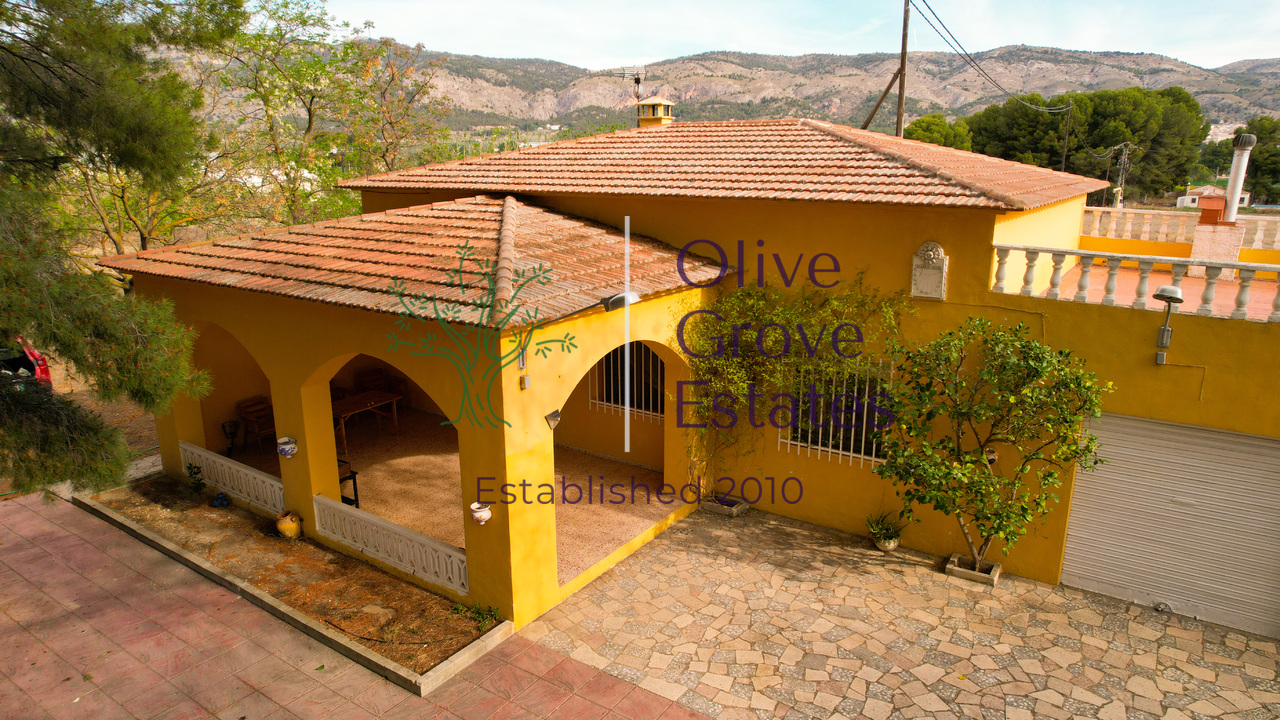 Featured Property
Castalla Villa, Alicante Region
€219,995
Villa for sale
A beautiful villa in a peaceful residential area of Castalla with mature gardens, a swimming pool, barbecue area, and stunning views of Sierra del Maigmó. The irrigated plot includes olive trees, vines, and space for growing fruits and vegetables. The house is move-in ready with three bedrooms, a renovated kitchen, and a garage that can be used as a winter living room. The property also includes ample parking and storage space. Ideal for those seeking a peaceful lifestyle with easy access to amenities, the property comprises of 145m² living space, a 36m² workshop, and 4727m² of land.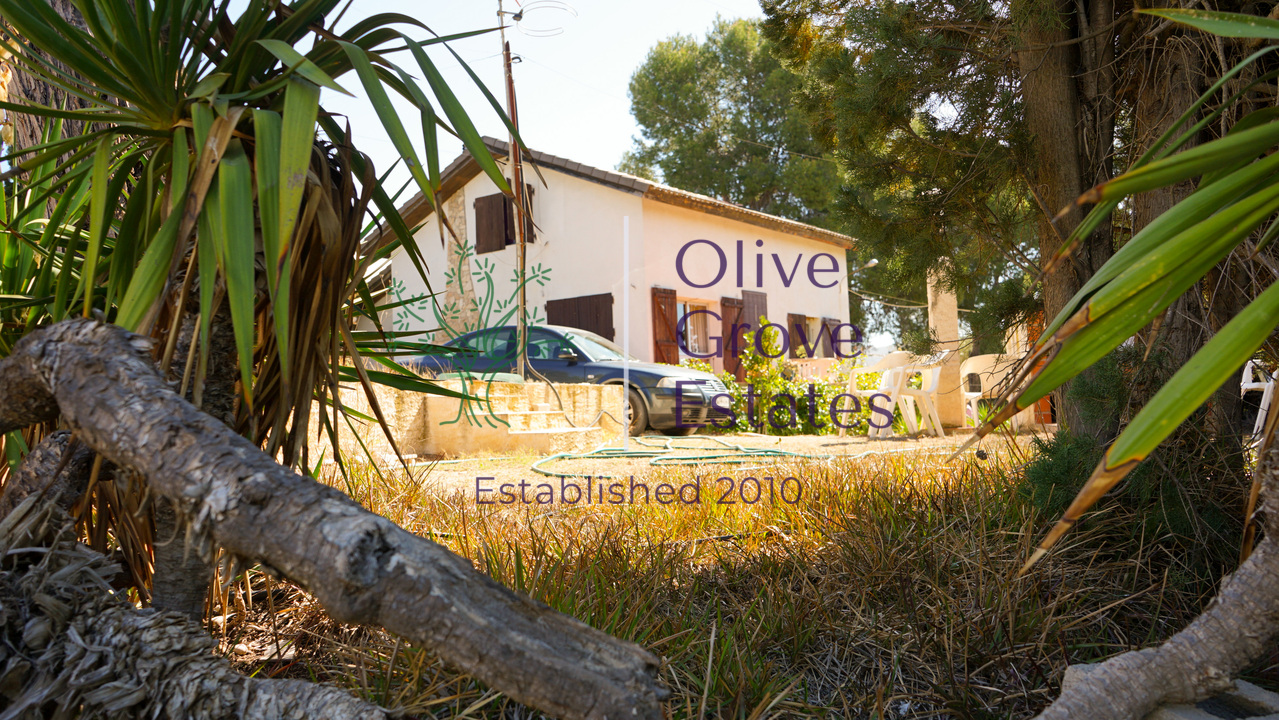 €139,995
Chalet for sale
This charming Chalet in Sax, Alicante offers a rural lifestyle with 3 spacious bedrooms, 2 bathrooms, and a walk-in wardrobe. The property features a fully equipped kitchen, a comfortable living/dining room, a barbeque area, a private pool, and a patio perfect for outdoor dining and relaxation. Additionally, it benefits from both mains water and agricultural water, making it ideal for growing vegetables or keeping animals. Visitors to Sax can explore the Castle of Sax, visit the local markets, enjoy the outdoors with hiking, cycling, and horseback riding, experience traditional festivals, and taste the delicious local cuisine. Overall, Sax is the perfect destination for those seeking a peaceful, rural lifestyle with easy access to cultural and recreational activities.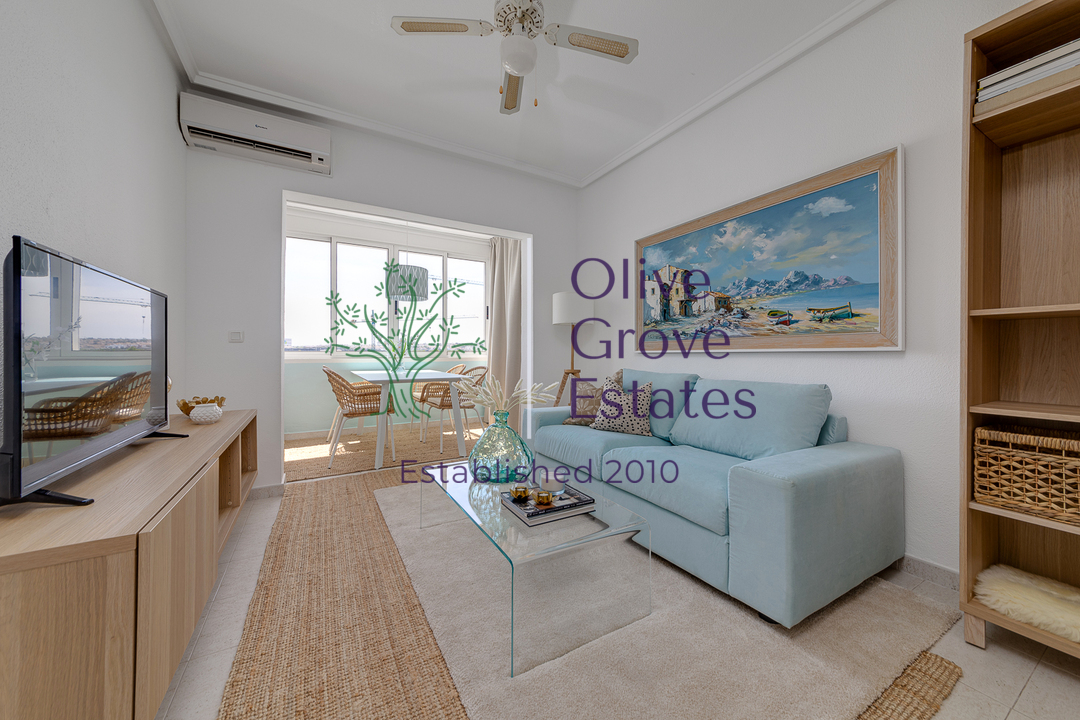 El Paraiso - Apartment - Torrevieja, Alicante
€159,995
Apartment / flat for sale
The apartment in Torrevieja, Alicante is a high-quality property that has been well-maintained and is located in a three-story building with four neighbors per floor. It offers 54m² of living space, two double bedrooms, a modern bathroom, a contemporary kitchen, a 5m² balcony, and a 38m² roof terrace with great views. Torrevieja receives an incredible 3,349 hours of sunlight per year, and there are plenty of things to do in the area, such as visiting the beaches, marina, golf courses, museums, galleries, and parks. Overall, this apartment is an excellent investment opportunity in a desirable location.