Property Search
Properties
Showing 1-10 of 114 properties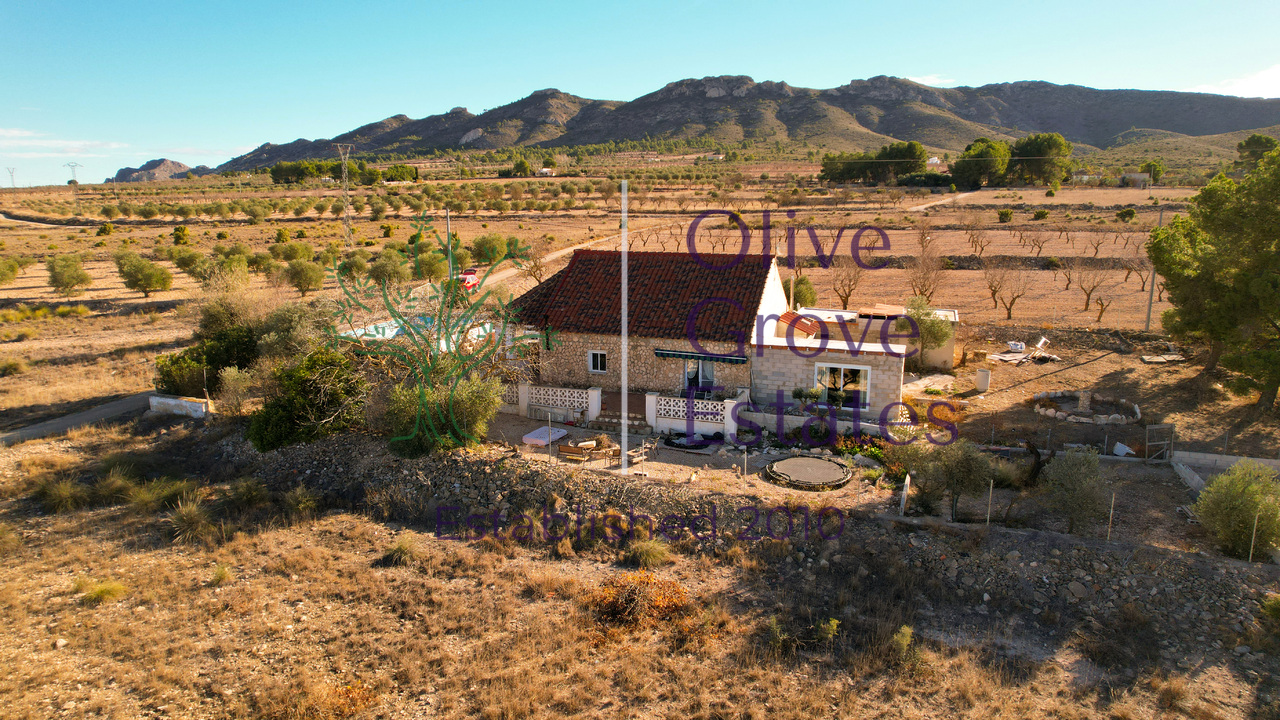 Peaceful Villa, Yecla, Murcia
€199,950
Villa for sale
This 4-bedroom country house, is a true gem situated just 5 minutes from the historic town of Yecla. Nestled in a region renowned for its vineyards and wine Bodegas, this property offers a perfect blend of rural tranquility and modern comforts.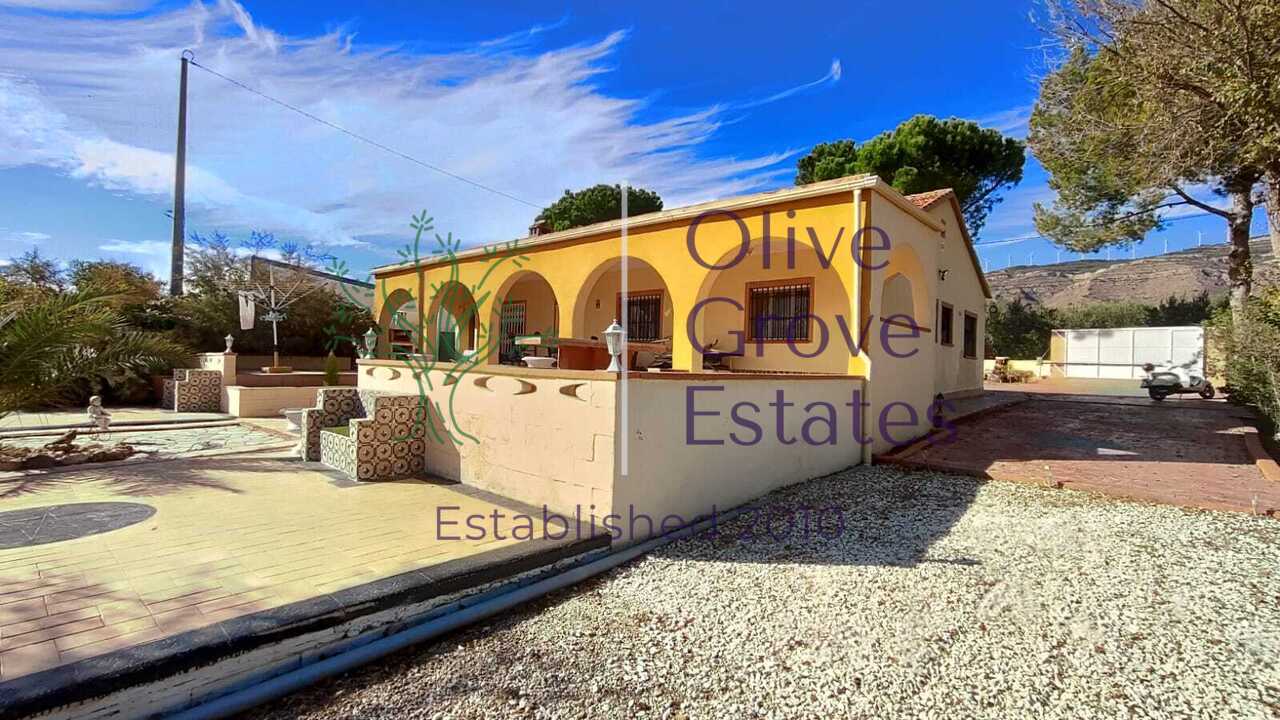 Featured Property
Villa, Caudete, Albacete
€224,900
Villa for sale
Welcome to this stunning property nestled in the sought-after Santa Ana area of Caudete. Boasting a prime location just a short 3-minute drive from the town center, this residence offers the perfect blend of convenience and tranquility, providing the feeling of being in the countryside while still enjoying easy access to urban amenities. Benefiting from an elevated position, this property provides truly magnificent views, making it an ideal haven for those who appreciate a harmonious blend of comfort, style, and natural beauty.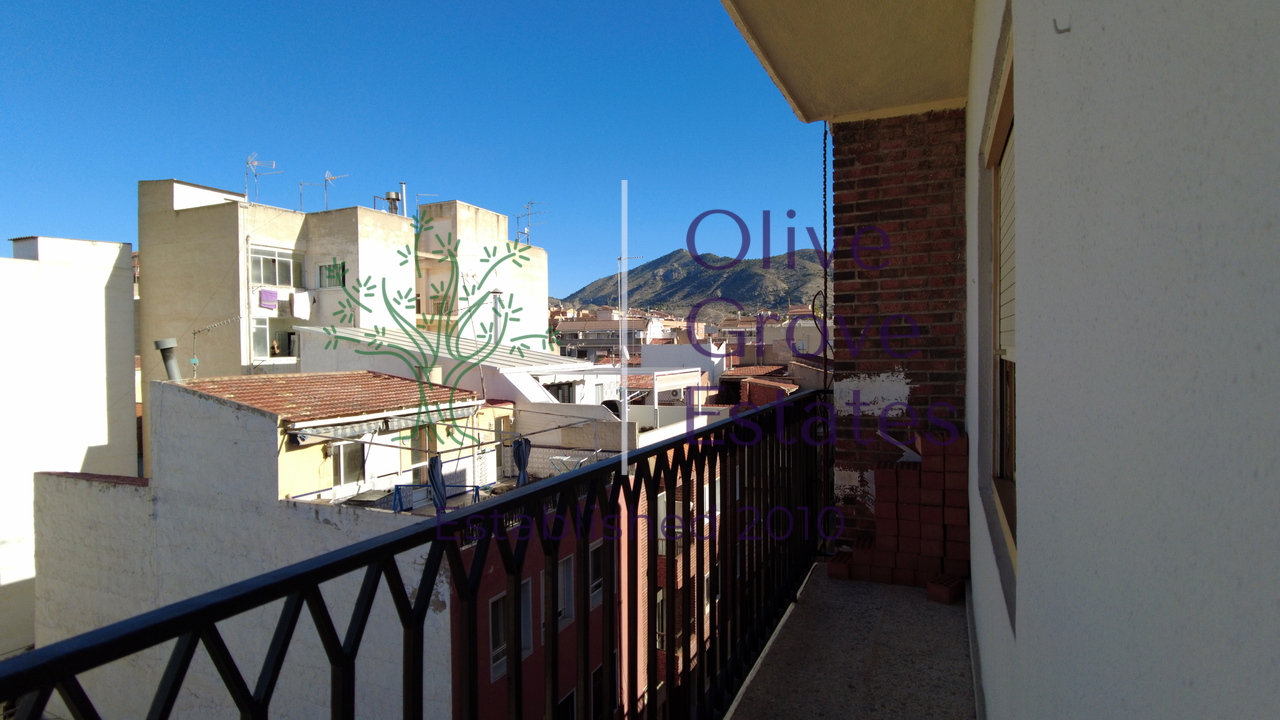 Apartment, Elda, Alicante
€18,000
Apartment for sale
Discover the potential of this 4th-floor apartment nestled in the heart of Elda, Alicante. While convenience is at its core, please note that there is no elevator. This property awaits your creative touch, offering a blank canvas for a transformative renovation, needing a new bathroom and kitchen. Boasting three spacious double bedrooms, the apartment's double-aspect living room opens up to an L-shaped balcony enveloping the living area, providing a delightful outdoor space. Additionally, there is a small internal balcony, adding a charming touch to the property.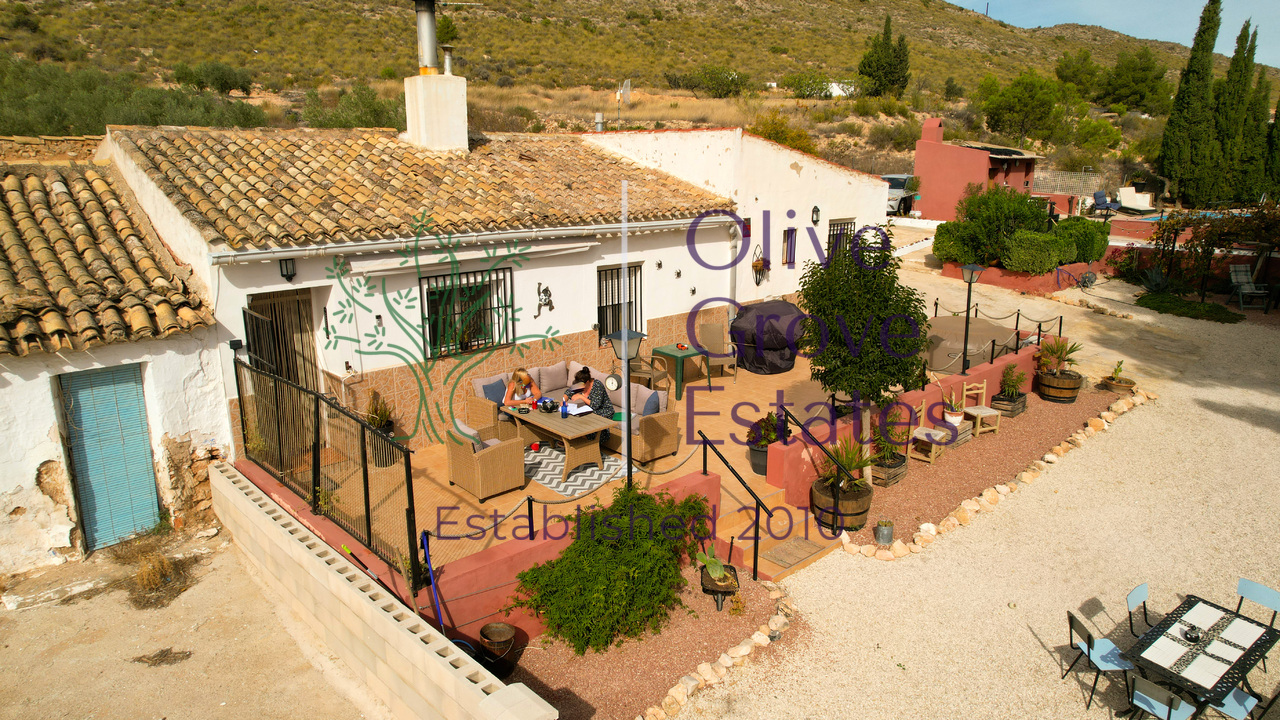 Serene Demi Detached - Yecla, Murcia
€169,995
Villa for sale
This 4-bedroom finca is situated in the charming town of Yecla, known for its vibrant atmosphere and convenience. Just a 5-minute drive away, you'll discover a plethora of supermarkets, shops, bars, and restaurants, ensuring that all your daily needs are within easy reach. Yecla also boasts a modern hospital and well-regarded schools, making it a fantastic place to call home. The property is strategically positioned, offering breathtaking 360-degree views of the surrounding mountains. The moment you step inside, you'll appreciate the owner's thoughtful interior design and modernization efforts. The open-plan kitchen/dining living space is a testament to this, with a large open log burner providing warmth during chilly winter evenings.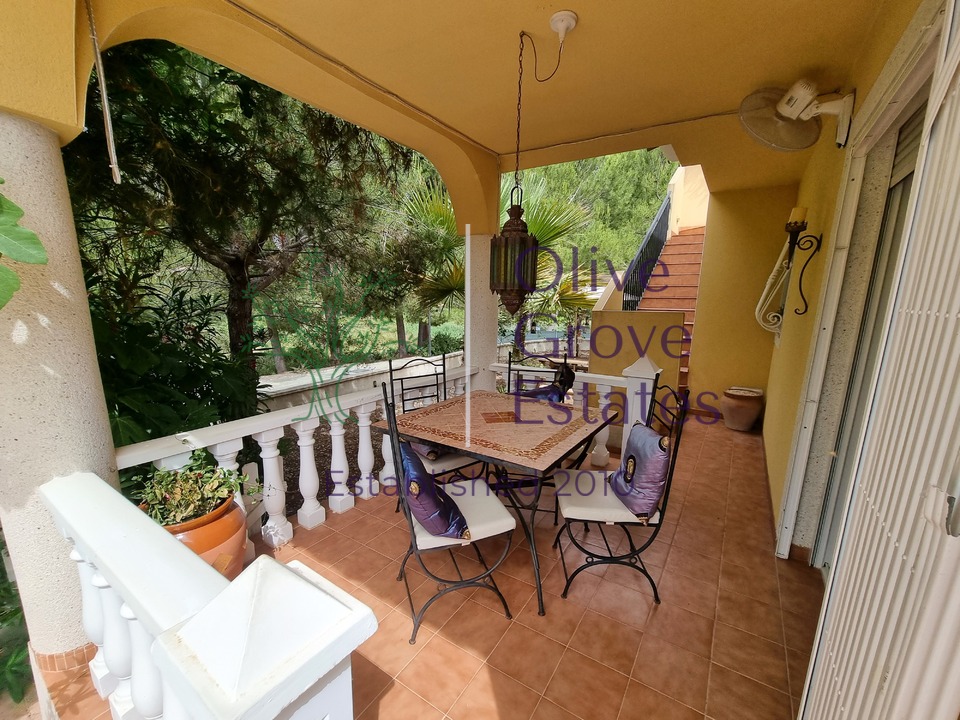 Villa - Urbanisation - Ibi, Alicante
€149,995
Villa for sale
This charming villa boasts two spacious double bedrooms, including an en-suite, and two stylish bathrooms. The real gem is the private pool and abundant outdoor space. Upon arrival, electric gates open to provide parking for two cars. A few steps lead to the bright, air-conditioned living room with a cozy log burner and a well-equipped kitchen, perfect for entertaining. The hallway leads to the generously sized double bedrooms and bathrooms. The garden with mature trees, a private pool, and a barbecue area can be accessed through the living room's patio doors. There's also a rooftop solarium with panoramic views. The property comes fully furnished and includes electricity, water, and high-speed broadband. Conveniently located, just a 10-minute walk from local amenities and a 7-minute drive to shops, this detached villa offers tranquility and convenience. The beautiful beaches of El Campello and San Juan are a short 20-30 minute drive away.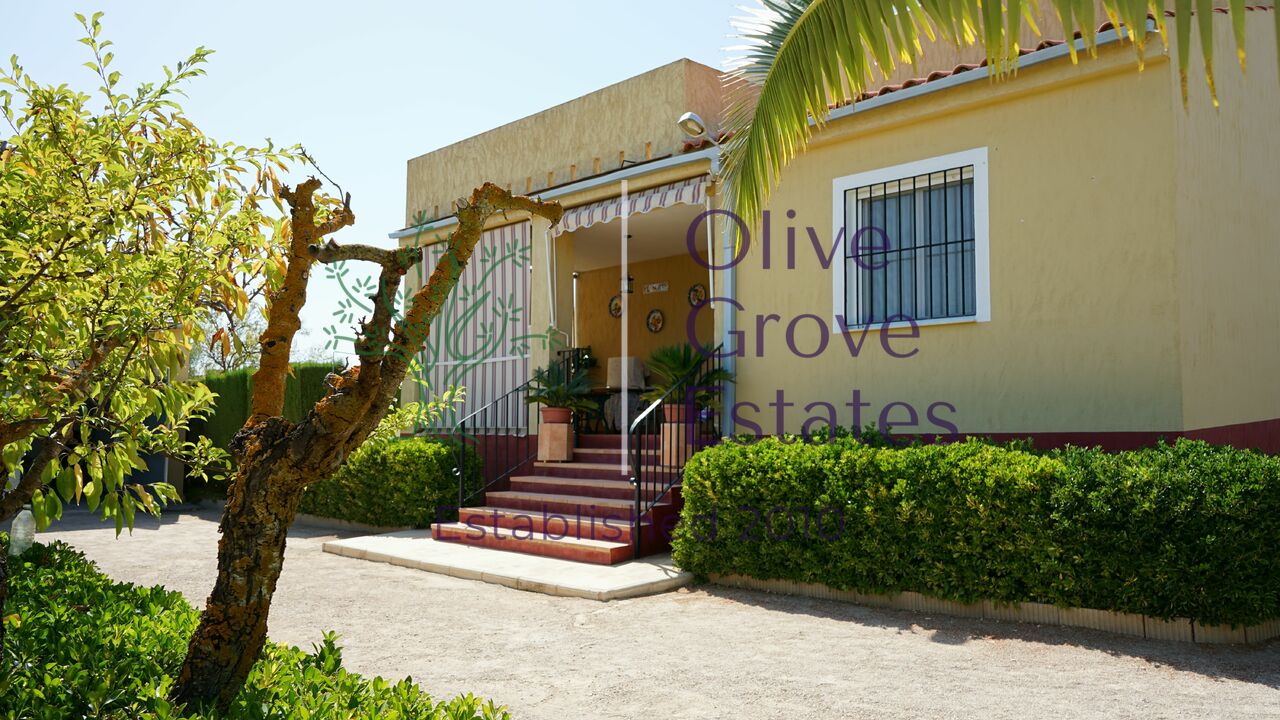 Featured Property
Vereda Santa Ana, Caudete
€187,500
Villa for sale
A spotless country villa with a small productive olive grove a fruit trees. It is located in a sought after neighbourhood of Vereda Santa Ana in Caudete, Under 50 minutes away from Alicante and the coast. This house is ready to move in - the buildings and the garden are pristine. The house is entered from a spacious covered terrace with plenty of space to relax in the shade and look over the olive grove and the mountains in the background.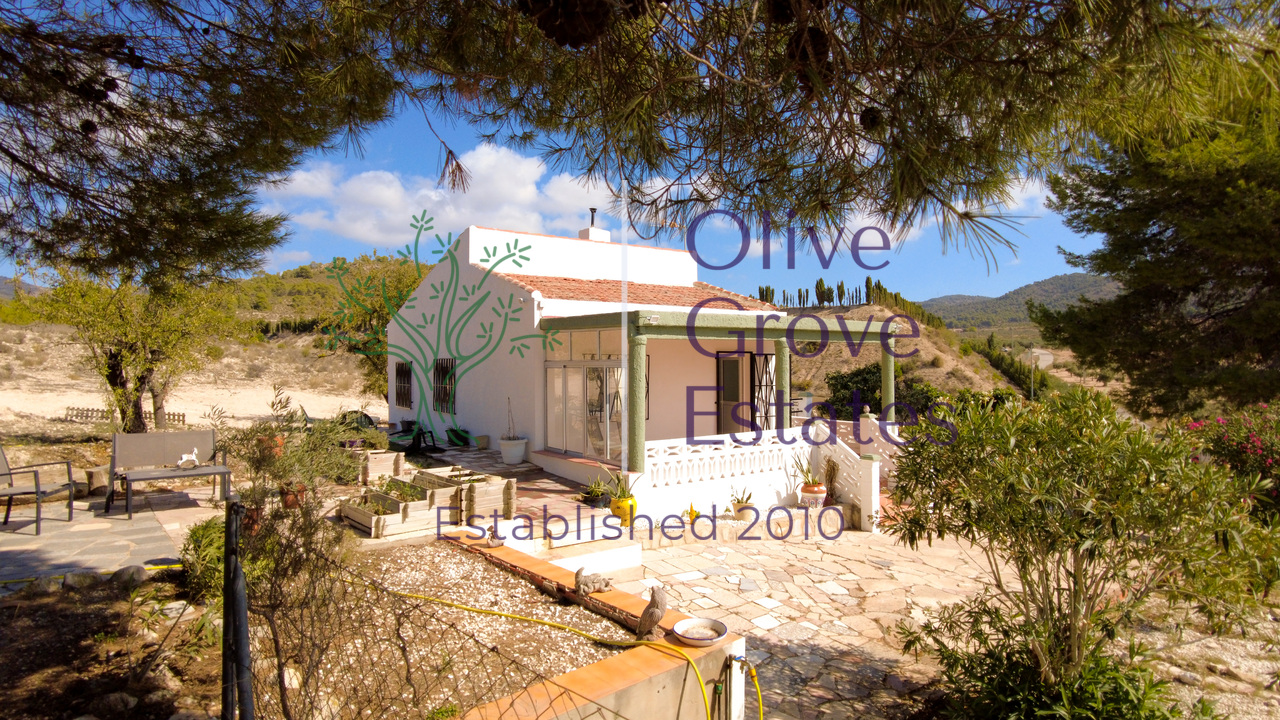 €143,600
Villa for sale
Escape to your country retreat in El Charco, near Sax. This charming 95m² country house sits on a vast 15,123m² property, offering a perfect blend of rustic charm and modern comfort. Inside, find three cozy bedrooms, a well-equipped bathroom, a spacious lounge, a fully-equipped kitchen, and a sunlit gallery. Enjoy the outdoors under a 23m² awning and a 25m² uncovered courtyard with storage space. Explore the property's 2,500 m² olive groves and serene pine trees with stunning mountain views. Only 30 minutes from Alicante, you have easy access to the city, beaches, and the airport.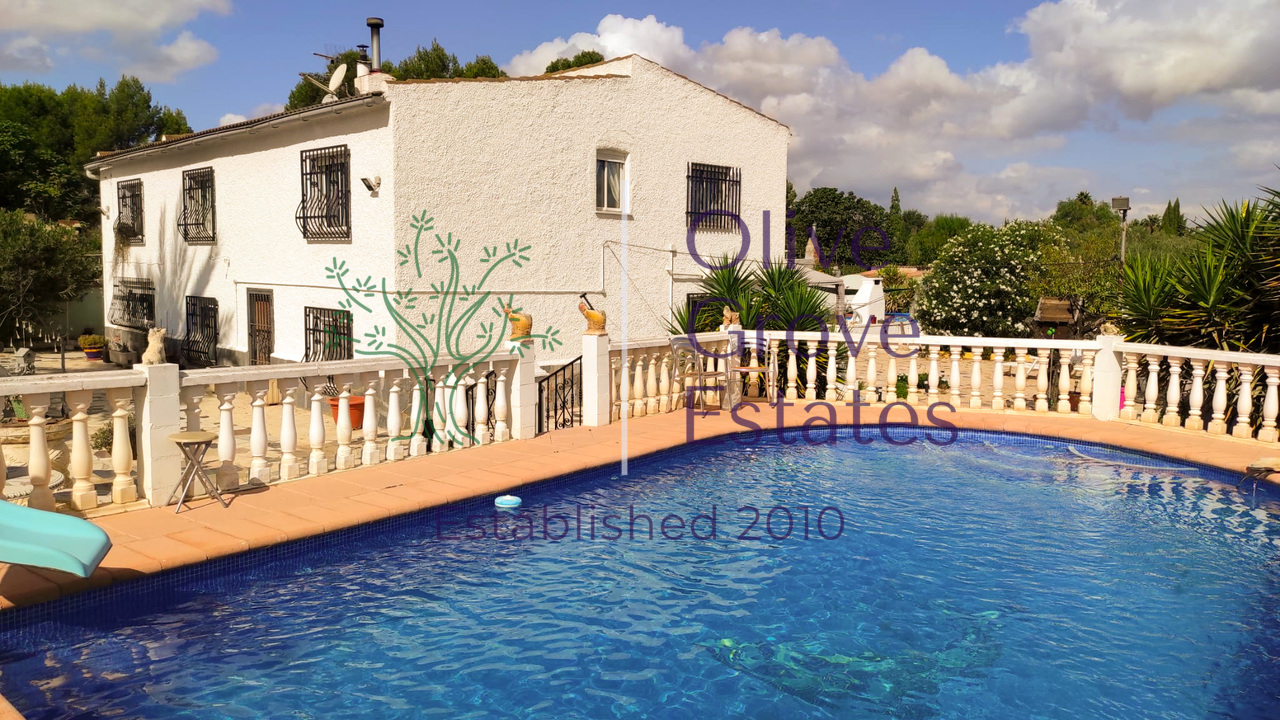 Featured Property
Villa - Salinas, Alicante
€274,995
Villa for sale
Introducing this exquisite 6-bedroom, 3-bathroom chalet with a private pool in picturesque Sax, Alicante. The primary residence is in exceptional condition, accompanied by a beautifully maintained garden. This property comprises a spacious two-story house, a large garage, two workshops, a private pool, and a charming fishpond.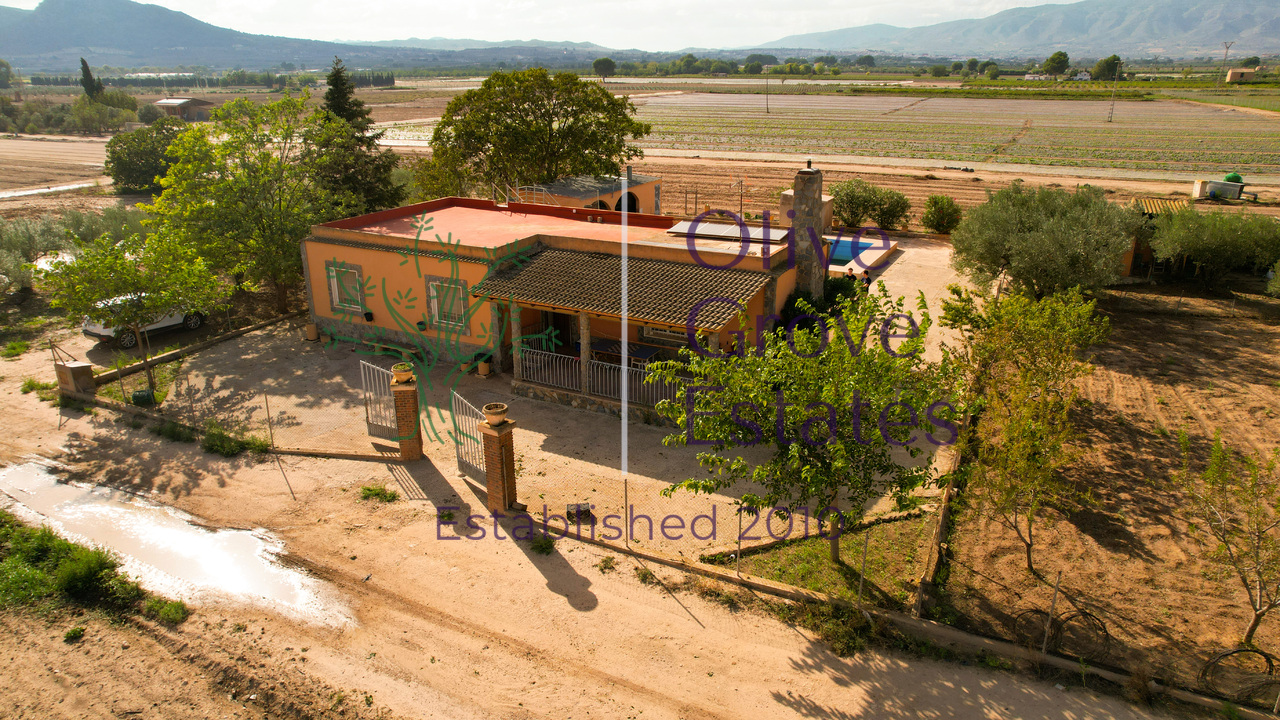 Caudete Villa, Caudete, Albacete
€124,949
Villa for sale
This conveniently located villa in Caudete offers 3 bedrooms, 2 bathrooms, and is just 7 minutes from amenities and 45 minutes from the beach and airport. It's comfortable as is, with a spacious living area featuring a log burner. Outdoors, you'll find a private pool with mountain views, solar panels for cost savings, and all essential utilities. Additionally, there's a covered BBQ area, outdoor kitchen, double garage, and storage. The property is fenced and includes a vegetable plot and fruit trees.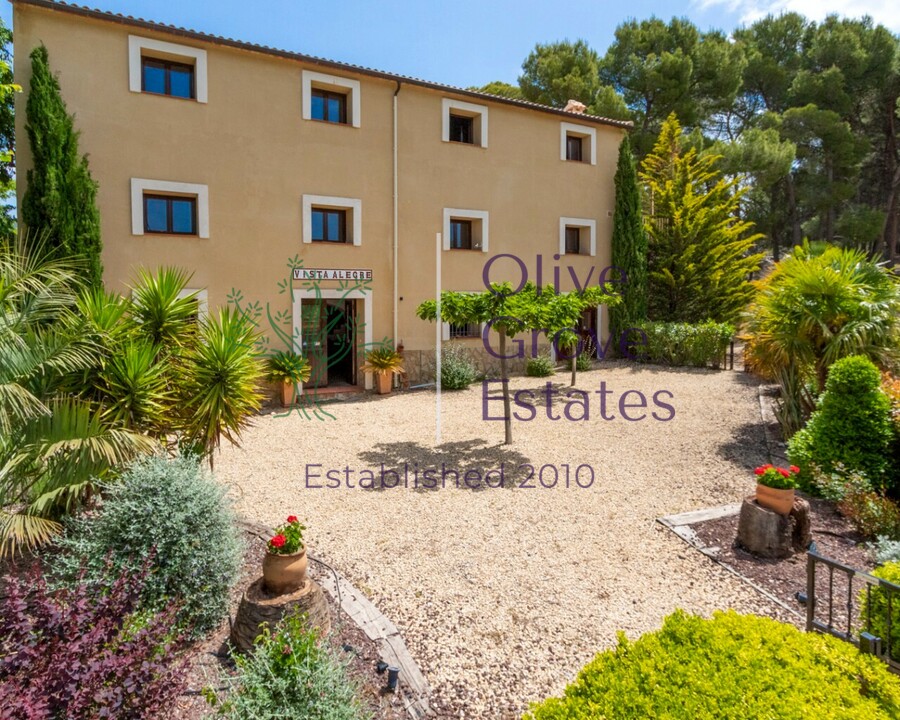 Featured Property
Country House - Ibi, Alicante
€849,995
Country house for sale
This flawlessly restored 19th-century Spanish farmhouse, with 15 bedrooms, embodies natural elegance and traditional allure. Among just fifteen such properties in Vinopolo Valley, it offers exclusivity. Nestled between Ibi and Alcoi, it captures panoramic views of The Parc Natural del Carrascar de La Font Roja, while remaining conveniently close to Ibi's amenities. Set within a vast 55,000 square meter estate, the property is embraced by a serene pine forest, meadow, and orchard. With a thriving grape vineyard and olive grove, it houses four distinct apartments, promising a fruitful rental venture paired with a potential tourism license. Inside, the residence offers duplex apartments and spacious living areas. The charm is enhanced by a splendid south-facing pool, accompanied by a summer house and outdoor kitchen. Creature comforts such as air-conditioning, heating, and WiFi are thoughtfully provided, alongside established guest services.