Property Search
Properties
Showing 11-20 of 108 properties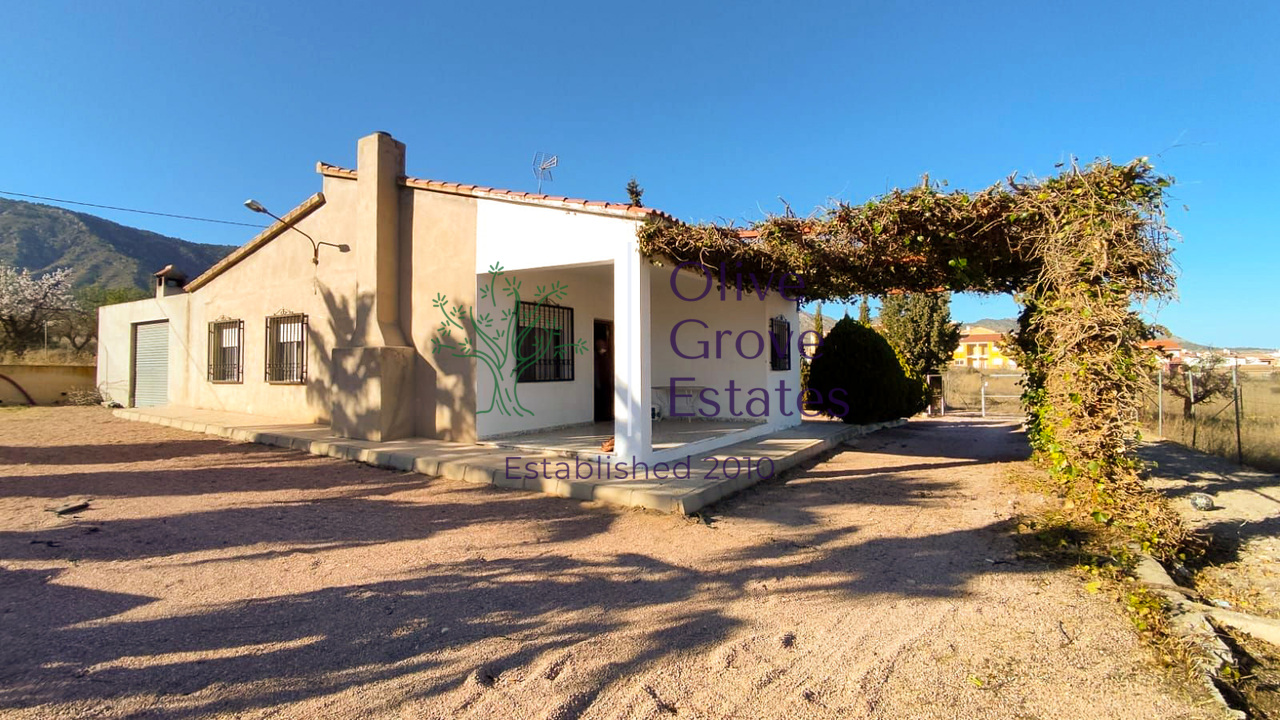 Country Villa, Salinas, Alicante
€149,950
Villa for sale
This charming country house in Paraje Virgen del Rosario, Salinas (Alicante), offers a cozy living space of 138 m2 with a lovely entrance canopy. It features a spacious living room, a kitchen with a pantry, three double bedrooms, a well-sized bathroom, and a rustic lounge area with a barbecue. The property includes a separate garage for parking and storage, and the entire plot of land is securely fenced, surrounded by almond trees, cypresses, and an orchard area. Connected to the electricity grid and with access to drinking water, this house is conveniently located just 200 meters from the village, offering nearby amenities and a tranquil rural setting with beautiful views and ample natural light.
Modernist Townhouse - Caudete (Inland)
€264,995
Town house for sale
This stunning modernist-style townhouse in the center of Caudete, Albacete, is a part of the Caudete Modernist Treasure tourist route. With three floors, elegant design, and historical significance, this property is truly exceptional. The ground floor features a spacious living room, versatile rooms, a dining room, and a kitchen with an interior patio. The central staircase is a focal point, illuminated by natural light from the skylight on the third floor. The first floor offers a master bedroom with balconies and additional bedrooms. The second floor presents an open-plan space with wooden beams for customization. Located near Plaza de Iglesia and Iglesia de Santa Catalina, this townhouse provides access to the town's cultural hub while offering a tranquil village house setting.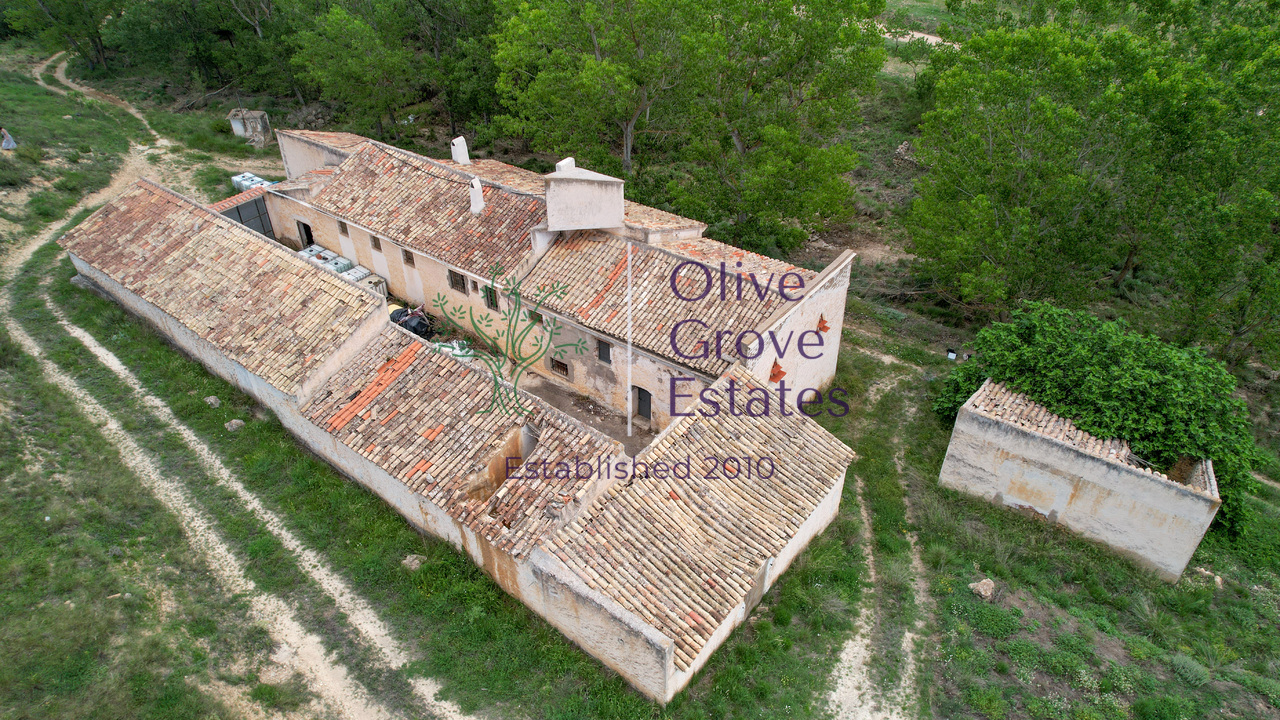 Villa Granillo (Total Reform) - Caudete
€239,995
Finca for sale
Overall, this property in Caudete offers a substantial land area for dry productive farming activities. With the inclusion of electric fencing around most of the plots, a remote living space for renovation, an agricultural space for covered cultivation, and a store/garage area for equipment storage, it provides a comprehensive package for individuals or businesses seeking a landholding suitable for agricultural purposes. The presence of a dedicated water supply system through a well further enhances the property's desirability for farming operations.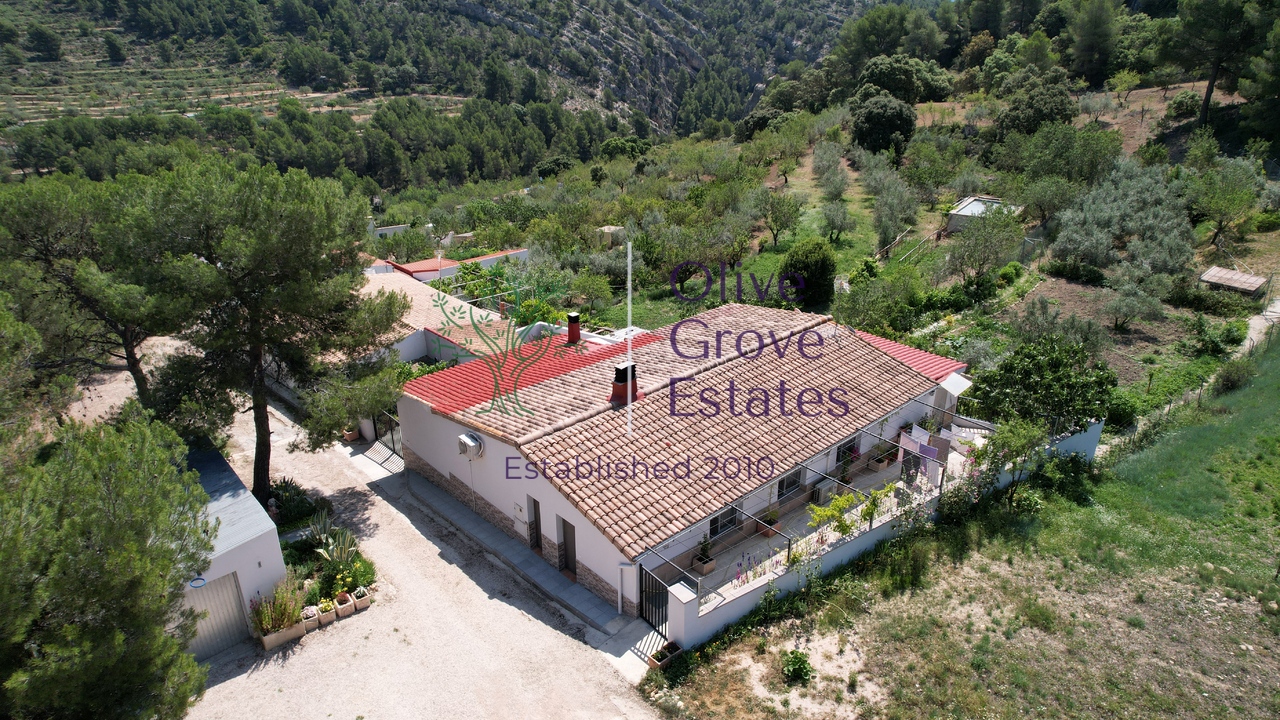 €279,995
Villa for sale
This wonderful villa in Ibi, Alicante offers a blend of modern comfort and natural beauty. With a spacious total area of 161 square meters on a generous plot of 9,583 square meters, the property is part of a small enclave, ensuring exclusivity and privacy. The exterior features established fruit trees, a vegetable plot, and landscaped gardens with majestic mountain views. It boasts an inviting pool, outdoor kitchen, and ample space for entertaining. Inside, you'll find a modern fitted kitchen diner, spacious living areas with log burners, three bedrooms, and two bathrooms. Additional amenities include central heating, air conditioning, a conservatory, garage, and laundry room. The property is fully fenced, has wood storage, and comes partly furnished. It has a water deposit, mains water and electricity, and high-speed internet connectivity. Offering a luxurious and tranquil lifestyle, this villa in Ibi is a perfect combination of modern comfort and natural surroundings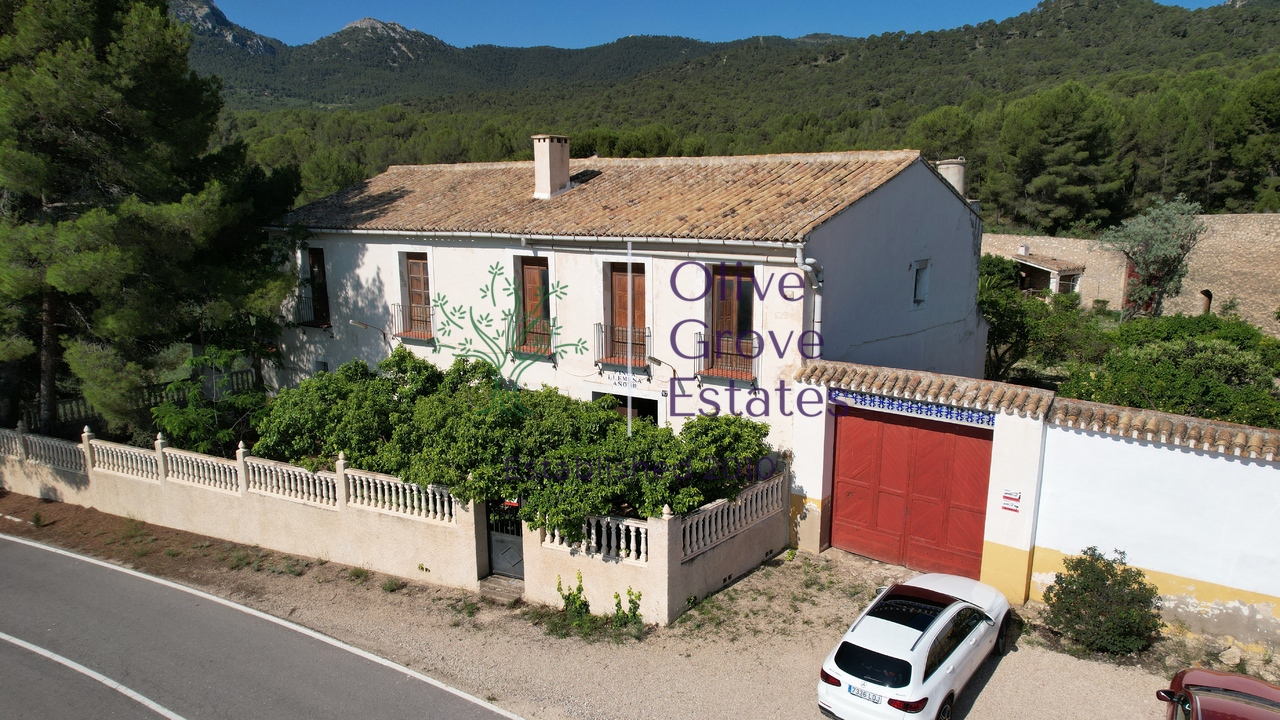 Featured Property
Country Manor - Tibi, Alicante
€495,995
Country house for sale
Welcome to this spacious rustic manor house, built in 1909, that offers a unique opportunity for a remarkable living space. The property includes three caves that can be transformed into additional accommodation. Nestled at the foothills of Maigmó, this house provides a private gateway to the mountains while being conveniently located near Alicante city center and the airport. With a vast land area and enchanting gardens, including almond and olive plantations, the property offers a sustainable lifestyle with a cistern and solar panels. The interior features six double bedrooms, two living and dining rooms with fireplaces, a kitchen, and multiple bathrooms. Outside, there is a charming front garden, two barbecue areas, and a playground. The owner is pursuing a certificate of Urbanistic compatibility, which will unlock the property's true potential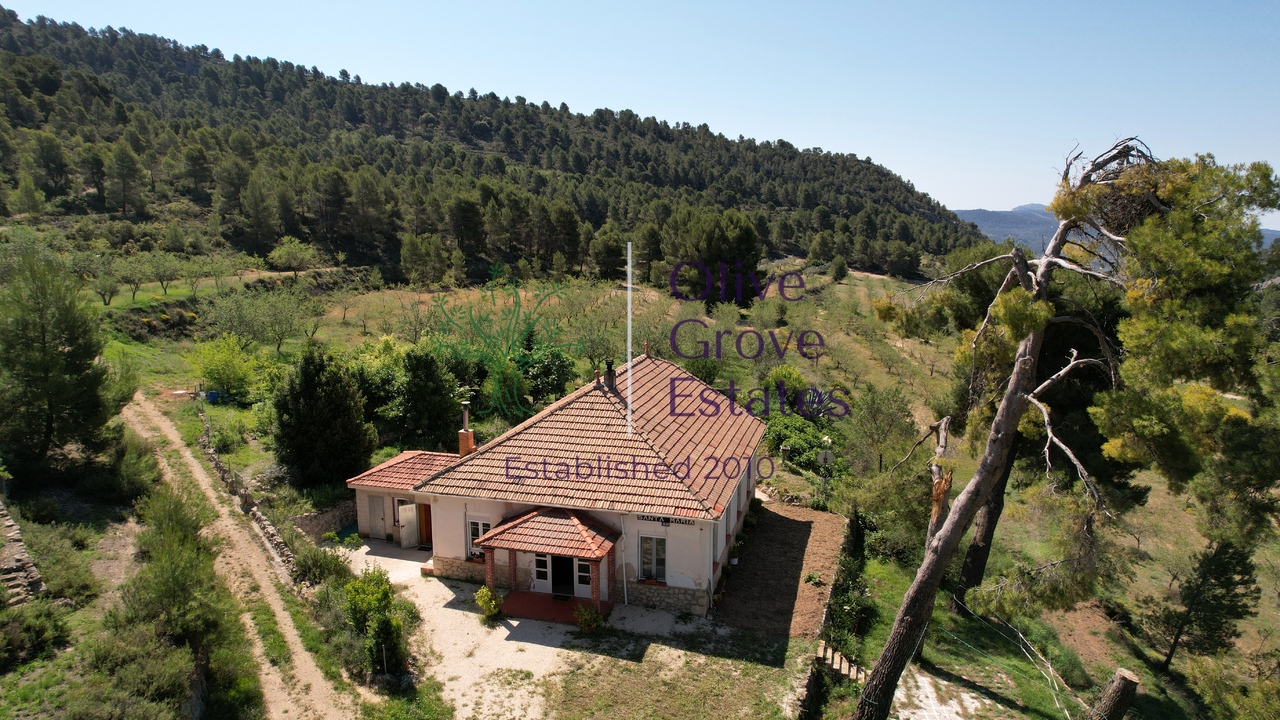 Featured Property
Large Finca, IBI, Alicante
€389,995
Finca for sale
Due to the challenges of aging, the current owners have decided to sell their property, which is a spacious residence covering around 160 m². The property includes a large house with a pool, a stable building, and over 5 hectares of land that boasts a private spring. The house itself offers a generous living room with a panoramic dining area, an elegant reception room, two bedrooms/studios, multiple bathrooms, a kitchen, and utility room. It is equipped with central gas heating, a fireplace, and a wood-fueled stove. The pool, heated by solar energy and filled with spring water, provides a refreshing oasis. The property also benefits from registered productive water springs. Adjacent to the house is a substantial agricultural building initially designed for horse breeding, with the potential to be converted into a separate dwelling. The land area of over 5 hectares is adorned with almond and olive trees, as well as forested sections. Currently, the property is open for bidding.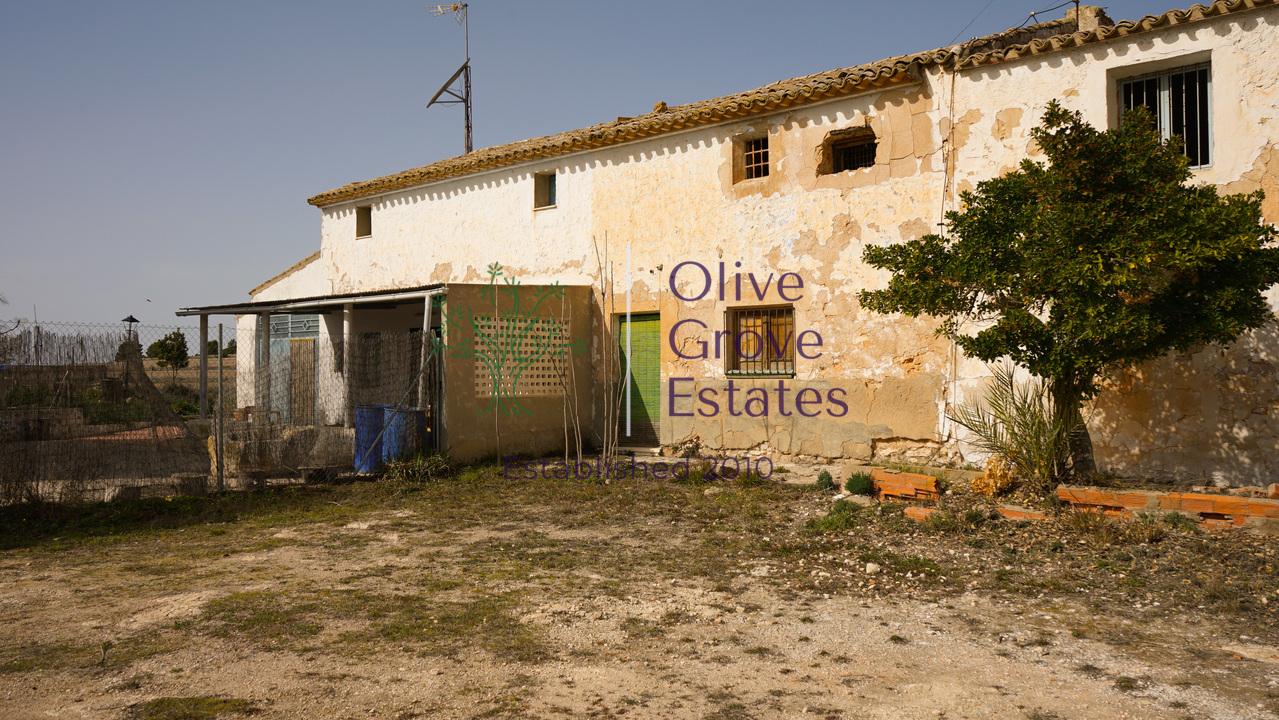 €279,995
Finca for sale
Discover your own expansive piece of land in Yecla with this extraordinary Finca. Boasting an impressive size of 385,375 square meters, this property provides ample space for your farming dreams to come true. The 206-square-meter house accompanying the land is ready for renovation, and a convenient 20-square-meter garage is at your disposal. But that's not all – the purchase also includes an additional 539,577 square meters of undivided half woodland, offering a perfect blend of picturesque pine forest and fertile agricultural land. Take in the breathtaking views of the valley and the charming town of Yecla from this remarkable vantage point. What's more, this Finca is part of a family-owned estate, with two other properties adjoining it, owned by different family members. Embrace the sense of community and shared resources that come with this unique opportunity.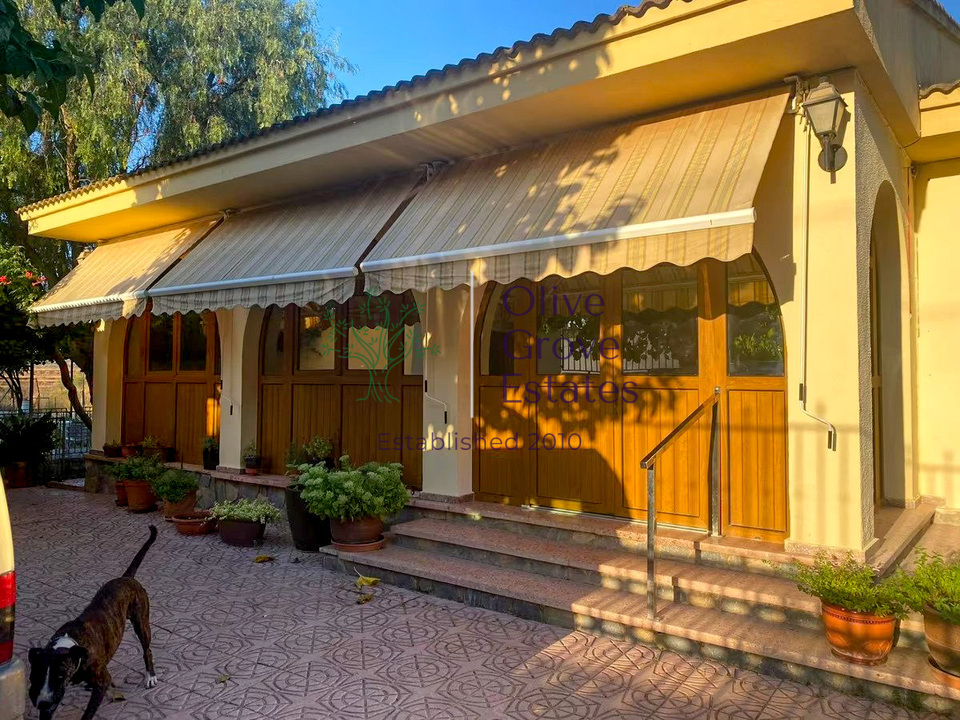 €192,995
Villa for sale
This charming, independent villa in Sax offers a comfortable living space with four bedrooms, and a full bathroom, an outdoor toilet, and a well-equipped kitchen. The villa also features a pool, and a spacious garage for three vehicles. Situated on a 1,215 m² plot, the villa provides easy access and includes an irrigation water well, making it suitable for farming. The town of Sax itself offers attractions like Sax Castle, the Sax Museum, the Natural Park of Sierra de Salinas for outdoor activities, local gastronomy, and lively festivals. It's an ideal property to enjoy a peaceful life surrounded by nature while being close to town.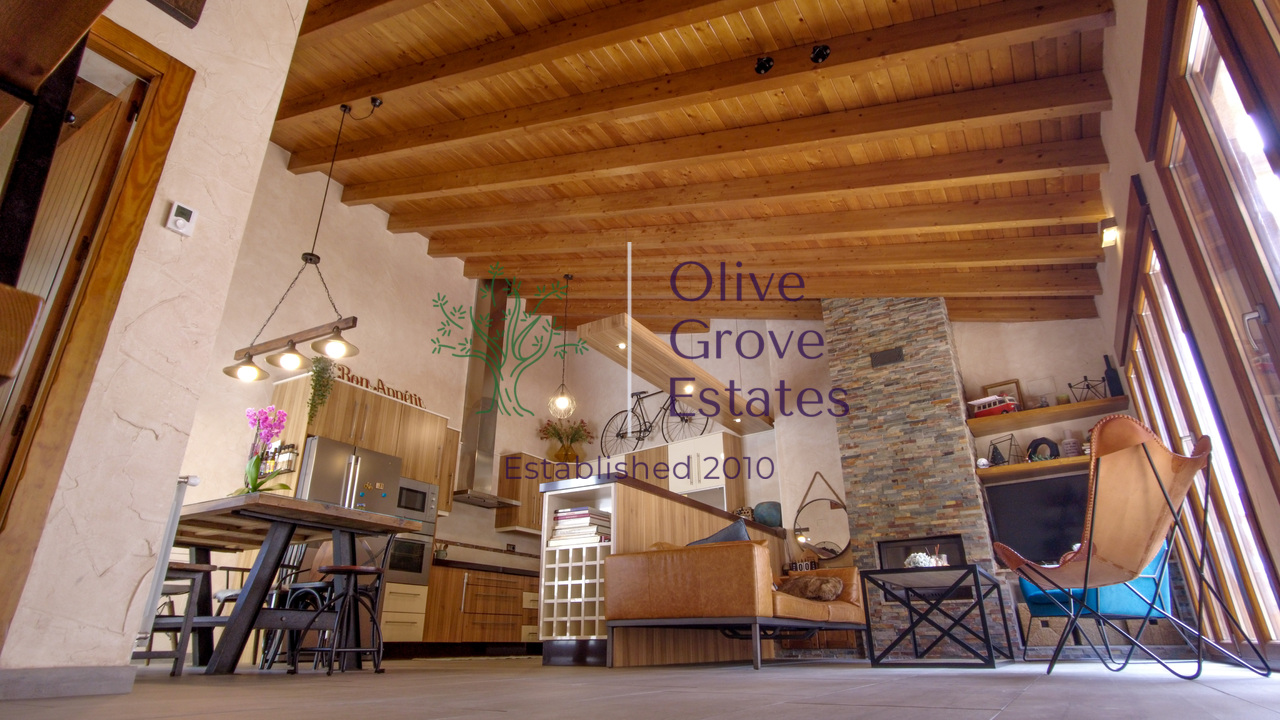 Featured Property
Central Duplex - Sax, Alicante
€194,995
Town house for sale
This centrally located two-storey house in Sax offers exceptional quality and design. Rebuilt in 2015 with high-end materials and artistically designed, it provides a remarkable living experience. The property features a spacious terrace with breathtaking castle views. With four bedrooms, including an office and multipurpose room, the house offers ample space for comfortable living. It includes three bathrooms, centralized natural gas and air conditioning, a cozy fireplace, and a dedicated laundry room with a patio. Upstairs, the house boasts a charming loft-style ambiance with solid wood beams and doors. The covered roof terrace, accessible from two rooms, offers stunning views. The house is equipped with an intercom system, electric blinds, and a modern kitchen with a vaulted ceiling and hidden built-in storage. The location is advantageous, with walking distance to shops, bars, restaurants, a health center, and banks. The motorway is conveniently close, Elda Hospital is a short 10-minute drive away, and Alicante's beautiful beaches are within a 30-minute drive.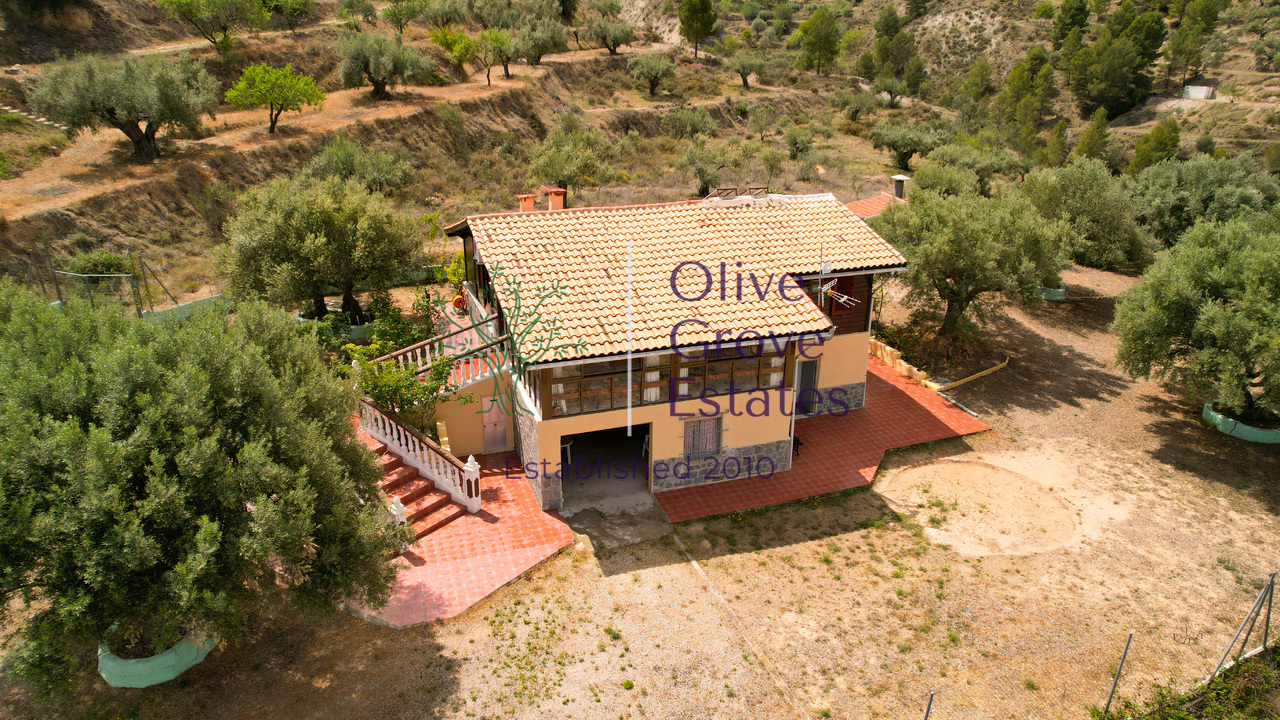 €179,995
Chalet for sale
Spacious chalet in Alcoy, Alicante, with 5 bedrooms, 3 bathrooms, and an L-shaped conservatory. The property includes a large fitted kitchen diner, separate dining room, and air-conditioning for year-round comfort. The under-build features 2 bedrooms and a new bathroom, suitable for holiday rentals or guest accommodation. Fully furnished, it also offers a triple garage, patios, and a fenced exterior. Additional features include a chicken coop, fruit trees, an outdoor kitchen with plumbing, and connections to mains electricity, solar power, water, and gas. Internet and telephone line are available, and it's conveniently located near the motorway.